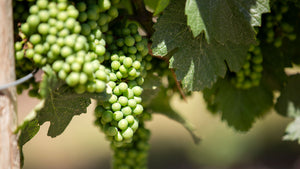 Premium Grapes from Premium terroir
We have three long-term lease agreements on vineyards we manage including Anarchist Mountain Vineyard in Osoyoos, and two vineyards in Kaleden: Pheasant Run Vineyard and Linden Avenue Vineyard.
We also have partnerships with devoted, quality-driven growers throughout the Okanagan Valley, including the Naramata Bench and Oliver. We aim to work with growers and vineyards that use organic and sustainable farming practices and give back to the land.
Anarchist Mountain Vineyard
Location: Located on the east side of Okanagan Valley in Osoyoos, this site is 1,700 feet above the valley floor, experiencing cool mountain breezes in the evening after long hot days. This mountain grasslands area is home to Sage Brush, Antelope Brush and the Western Rattlesnake.
Vines: Planted in 1994 this vineyard has blocks of Merlot and Cabernet Franc in production now, there is a block of young Cabernet Franc vines that will come into production within a few growing seasons.
Soil: The soil is a slow draining mixture of silt and loam.
Andrew Stone
Ajay Chavan